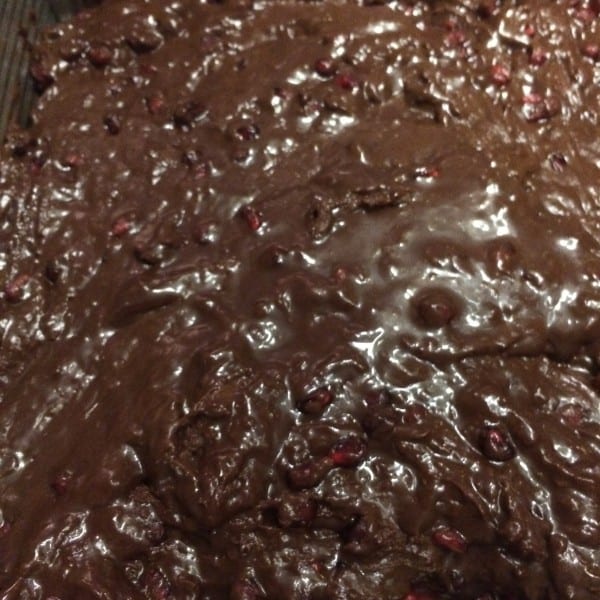 Line a 9 X 9 pan with wax paper or parchment paper. Sprinkle about 1/4 cup of the pomegranate arils in the bottom of the pan.

Add the sweetened condensed milk and the chocolate chips to a microwave-safe bowl. Melt the milk and chocolate chips, in the microwave, on high for 1-2 minutes, stopping every 30 seconds to check and stir.

Gently fold in the remaining pomegranate arils and gently pour the mixture into the prepared pan.

Refrigerate for at least 2 hours before cutting and serving.
This fudge can store in the refrigerator for up to 1 week.